Minister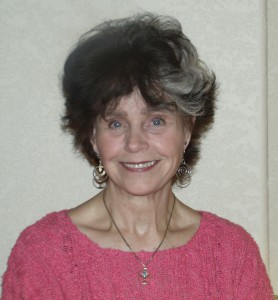 Rev. Jacqueline (Jackie) Ziegler comes to the UUFL with a long line of ministerial experience having served in multiple churches and fellowships ranging from Florida, Pennsylvania, Illinois, and Montana to Arizona over the last 18 years. In the early 2000's, she served for several years as the minister of the UU Church of Boulder just down the road from us. Jackie's roots are in Wisconsin where she obtained her BA at the University of Wisconsin in Cultural Anthropology. After many years of working as a Public Health Educator for the City of Milwaukee, she attended the Meadville-Lombard School of Theology and the University of Chicago's Divinity School obtaining her joint Masters of Divinity in 1994. Jackie was ordained in 1996 at the First Unitarian Society of Milwaukee.
Jackie has been married to her husband Dan since 1977. Although her peripatetic career has made theirs a long-distance marriage, they are "diligent in keeping their love alive." Dan continues to work for the Ozaukee County Public Health Department, but he plans to retire and join Jackie in Laramie in the not-too-distant future. Dan and Jackie have an adult son, Michael, who also resides in Wisconsin.
Jackie has a lifelong love of nature that has influenced her ministry in that her "justice work has included the entire range of ecological issues and crises that our beautiful blue-green Earth is experiencing."   For many years she has been a member of a group known as the "Cultural Creatives" who are concerned with ecological sustainability and have a commitment to personal and spiritual development.
In her own words, Rev. Jackie says "I bring to a new ministry Sunday services and sermons that speak to the heart as well as the head. Importantly, I offer an experimental approach to services. . . . I offer very creative ceremonies for members as they celebrate the joyful and sorrowful events in their lives: the birth and dedication of a child, a marriage, or loss of a loved one."
Rev. Ziegler can be reached by email at revziegler369@yahoo.com or by land-line at 307-460-9066. Alternatively, Jackie's cell number is 303-905-0271.